Aluminium for various usages
Views:0 Author:Site Editor Publish Time: 2021-06-07 Origin:Site
Although China reduced subsidies to the new energy industry in 2019, its new installed wind power capacity will still reach 52GW (gigawatt, 1G = 109 billion) in 2020, making China's installed wind power capacity more than Europe, Africa, the Middle East and Latin America combined, firmly sitting on the top of the wind power.
China accounts for 56.4 percent of the world's installed wind capacity. Construction of wind farms to build first fan, power generation systems, converter station, transmission lines, etc., in these engineering and structure and facilities, aluminum can lead, such as blades, tower and connection can be made of aluminum alloy, power systems, and many parts of the converter station within, locker and support can also be used aluminum manufacturing, wire and cable in addition to the part with copper wire, The rest can use aluminum wire.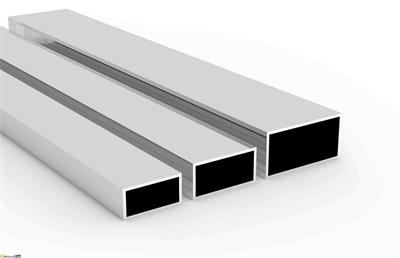 Except for offshore wind, and Zhang Bei () north of zhangjiakou prairie wind, or the slopes of wind power, the rotating blades, pillar and other structures of many components, as well as the bench and bin can be made of aluminum, but the blade with pillar is its large structure, the author estimated that if the material quantity calculation, aluminum can be accounted for 65% of the proportion of material. In the wind power equipment, the blade is a large and important workpiece, its length can reach five or six meters or more than ten meters, aluminum alloy has many advantages, is the manufacturing of wind turbines, especially the manufacturing of offshore generators of the material. If the designer thinks aluminium is not strong enough, it can be made from carbon-fibre reinforced aluminum-matrix composites (90% >), which are used for rotor blades such as helicopters. Among them, China Nanchang Aircraft Manufacturing Group Corporation has mastered the design and manufacturing technology of the blade, and can batch produce aluminum matrix composite blades of 8 m ~ 14 m. The process of making the blade is: extrusion, forging and machining.
The column height of the fan is high or low, generally 30 meters ~ 100 meters, which is welded by reducing pipe section by section. The pipe below 50 meters can also be extruded through length. It can be produced by extruding machines with different extrusion pressures according to the diameter of the pipe. There are also 2 sets of 225MN extra-large extruders, which can produce all industrial profiles and pipes.
There is also a large part is connected with the blade, column, rotating rod base, it is a complex structure and large force of the workpiece, suitable for forging machinery processing technology manufacturing, can be prepared by 2XXX series forged aluminum alloy. The column and blade of the wind power station can be made of 6XXX aluminum alloy. Other equipment components and cables can be made from conventional aluminum alloy, but offshore wind power equipment is best made from aluminum alloy resistant to Marine climate corrosion.