Aluminium price pessimism--market sentiment eased
Views:0 Author:Site Editor Publish Time: 2021-06-02 Origin:Site
Last week, the U.S. government promoted infrastructure plans and expanded fiscal deficits, which stimulated a general rise in metal prices. In terms of commodities, the domestic price of bulk commodities was once again lowered, but with the outflow of "handed over to the market" argument, market sentiment has greatly eased.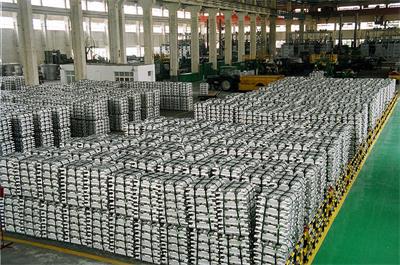 According to SMM data, as of May 27, the domestic social inventory of aluminum ingots was 962,000 tons, a month-on-month decrease of 58,000 tons. The absolute price fell.
SHFE aluminum inventory decreased by 5556 tons to 329,572 tons.
LME aluminum stocks decreased by 32,050 tons to 1,718,300 tons last week.
Main logic:
(1) On the supply side: In April 2021, the domestic output was 3.25 million tons, a year-on-year increase of 9.9%. The import window opened again, and 150,000 tons of primary aluminum was imported in April. The implementation of power curtailment and production reduction in the Yunnan area is strong. Tracking information shows that the area has reduced production by 800,000 tons. Production will resume in the later period depending on the flood season. It is expected to return after July. At the same time, the originally planned new production capacity will be delayed. The annual output is reduced by about 500,000 tons.
(2) On the demand side: power curtailment also affected the production of intermediate processing links, and the operating rate dropped slightly.
(3) In terms of inventory: The domestic social inventory of aluminum ingots decreased by 58,000 tons from the previous month to 962,000 tons, and the adjustment of aluminum prices ensured destocking.
(4) Overall: The regulatory authorities have paid close attention to the prices of bulk commodities recently, and market sentiment is tense. They have not paid enough attention to the substantial reduction in electrolytic aluminum production due to power cuts in Yunnan, Inner Mongolia and other places. The suspension of production of molten aluminum ingots will increase the short-term supply in the market, but there will be a significant decrease in the supply from the previous month, which will speed up the destocking in the later period. The time has entered the traditional off-season from June to August, which will partially weaken the lack of output. However, in the next peak season, the contradiction between supply and demand will become more prominent. Due to the delay of new production capacity in Yunnan, the annual output is reduced to 39.5 million tons from the previously estimated 40 million tons.