Aluminum price may fall into adjustment period in June, when will aluminum price reopen its rising space?
Views:3 Author:Site Editor Publish Time: 2021-06-10 Origin:Site
Since the beginning of the year, the price of aluminum has increased by more than 25%. Since the beginning of this year, the price of aluminum has been weak and volatile before the Spring Festival, mainly due to the seasonal decline of consumption performance, and the industry has entered the accumulation cycle; After the festival, stimulated by the resumption of work in the lower reaches and rumors of limited production of Inner Mongolia electrolytic aluminum plant, the aluminum price rose all the way, and the main force of Shanghai aluminum rose to around 17500 at the end of February; In the middle and late April, due to the continuous decline of aluminum storage in the peak season, coupled with the loose liquidity and the collective rise of domestic and foreign bulk commodities, the price of Shanghai aluminum also kept breaking the stage high, reaching a high of around 20500 RMB in the middle of May, and then fell back to the range of 18000-19500 RMB.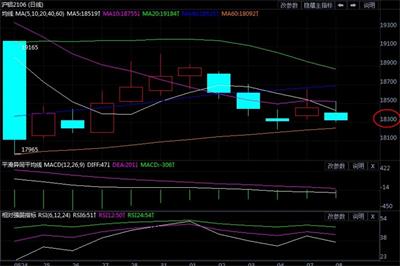 In fact, at the beginning of the year, based on the fundamental logic of limited supply increment and demand recovery, and under the background of loose monetary policy at home and abroad, the market itself is optimistic about the aluminum price in 2021, but the operation rhythm of the price is generally faster than expected under the promotion of market sentiment. At present, the overall focus of Shanghai aluminum futures 2106 contract is in a narrow range of 18300 RMB / ton.
In June, the aluminum price may fall into the adjustment period. In the whole year, the overall new production capacity of electrolytic aluminum in the supply side is limited, and the pressure is mainly in the second half of the year. However, under the carbon neutral policy, the new production capacity may be delayed, which needs to be further confirmed by the follow-up specific policies; On the consumer side, the overall electrolytic aluminum demand continues to pick up with the economic recovery. The trend of automobile lightweight and the good prospect of photovoltaic aluminum are also the new bright spots of aluminum downstream. Under the underlying logic of supply and demand pattern preference, aluminum price is easy to rise but difficult to fall.
Point of view: in terms of price, the current macro and financial impact on the aluminum price is obviously greater. At the same time, the fundamentals still have strong support for the price. The aluminum price fluctuates widely, and the unilateral short-term suggestions are mainly wait-and-see.
For the future, the analysis shows that the aluminum price may need a 2-3 month adjustment period, so that the price can be smoothly transmitted in the industrial chain and reopen the rising space. In the medium and long term, the aluminum price will continue to be optimistic.