Kingrey futures : Aluminum prices Morning Review, March 15
Views:2 Author:Site Editor Publish Time: 2021-03-13 Origin:Site
long-term contradictions: the match between the imminent ceiling of domestic production capacity and the growth rate of consumption.
short-term contradictions:Reduction of production in Inner Mongolia Smelting and depots in peak season.
Our view:Last week, aluminum ingot inventory recorded 1.228 million tons, weekly accumulated 55,000 tons, the extent of accumulated significantly reduced. Processing Enterprises continue to resume the rate of recovery, but a slight slowdown in the speed of recovery, the rapid rise in aluminum prices to curb some of the downstream demand, especially poor orders of building materials and other sectors, so the overall level of processing rates still need time to return to the pre-festival level. On the supply side, Baotou on Sunday issued a "Red Alert Response Measures for Baotou double control of energy consumption (first quarter)"on Sunday, which affected both BaoLv and eastern Hope's refineries and disrupted supply to Moncy.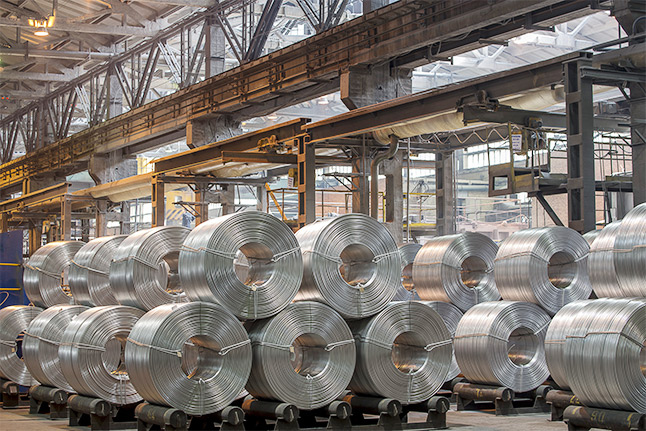 In terms of new capacity, the pace of new capacity started to return in March, but overall supply expectations were lower due to supply disruptions in Inner Mongolia. Last week LME large warehouse, the ratio between inside and outside to expand again, the import window continues to open, the source of imports will form a certain supplement. The macro-economy is in the shock stage of overseas economic recovery in the recent market for the policy and the extent of progress between the game, there is no obvious trend, but political factors in the near future there is some interference. And next week's fed rate decision will focus on whether there is a marginal shift in attitude. On the fundamentals, the overall recovery trend is still in, and the near-term changes in inventory levels are still expected, the peak season demand is expected, aluminum prices still have room for upside.
Investment Strategy:Buy Low and go long.
Risk Alert:slow recovery in demand after the holiday has resulted in destocking lower than expected and output control in Inner Mongolia lower than expected